Port

Macquarie

based website designers
From a simple webpage to a full corporate image makeover
In this modern world we live in, the image that you or your company project is more important than ever before. This is particularly so for your online presence as in just a click of a button your prospective client can leave your site and be viewing your competitors. We've all seen some fairly ordinary looking websites or even ones that don't work properly and they have put us off dealing with that company, haven't they? Just consider for a moment how your web presence or lack of it is currently representing you or your company. So what can you do to get online or bring your existing website into the 21st century?
Just relax and let Port Macquarie Web Designs create a vibrant new look just for you. From a new responsive HTML5 site to  a makeover of your existing one we can tailor the perfect online presence for you needs. Our clients include motels, pubs & nightclubs, real estate agents, family day care facilities, professional photographers, motor sport teams, truck dealers, and a huge range of other businesses located all over Australia.
You can visit a selection of our customers websites by viewing our portfolio page. This includes lots of current sites, a sneak peek at some under construction and a couple of old favourites gone but not forgotten!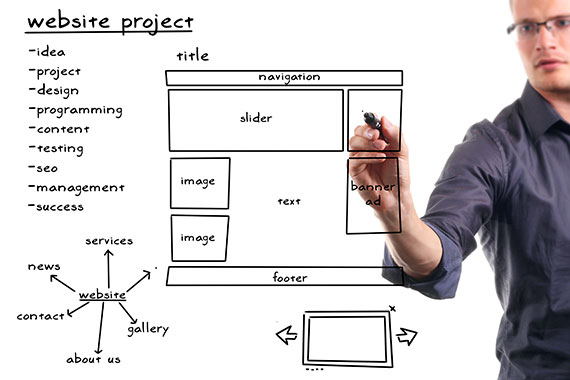 Website upgrades & local support
Does your current website need to be dragged into the 21st century? Do you have problems trying to update your site. It's all just too hard or you don't have the time? Has your old web designer gone walkabout?
It seemed like a good idea at the time but now you are just not sure if your current website still reflects your current business. Many of our clients have had one of these issues in fact some have had all of them!
We can work with your current site or even design a new one with a seamless transition between them. Don't put it off any longer, you could be losing clients while you are reading this, so call us today on 0417 362 054 and get help and advice on how we can help fix whatever problems you might be having.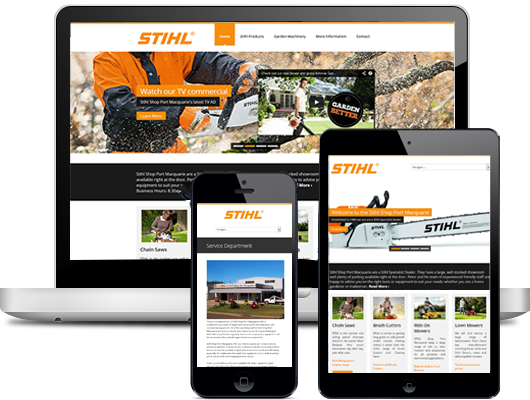 Mobilise Your Current Webpage
Port Macquarie Web Designs offers an easy way to make your website mobile. We recognise that you need to be able to interact with your mobile site visitors. That's why we offer features that are created for the mobile optimised world, like automatic click to call plus Google map directions.
Mobile websites built by Port Macquarie Web Designs are compatible with all major smartphones including the iPhone, Android, Blackberry and Windows phones. Our mobile websites have been tested and optimised to work with the latest mobile browsers.
As new smartphones & tablets with larger sized screens are released from major manufacturers, we test all of our mobile websites to make sure that they display properly across new screen sizes. You can always have confidence that your mobile website will appear correctly on all HTML5 enabled mobile phones. Apple iPhones visiting the site will even offer the option to download and display a link to your site as an app button on the phone.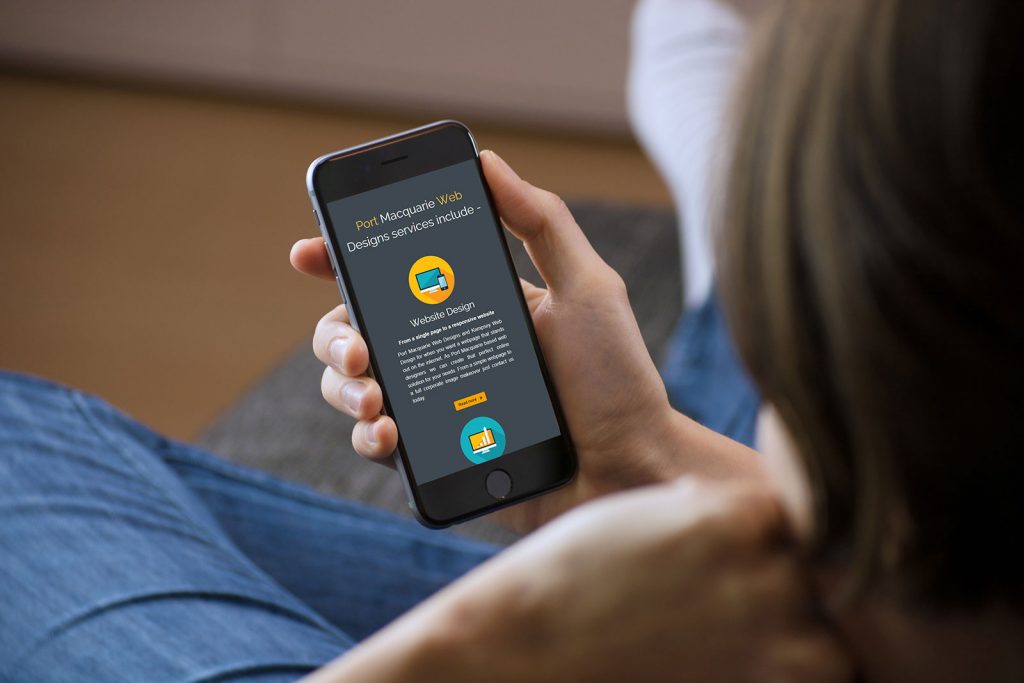 We are a Google "Mobile Sites Certified" developer
We have Google Mobile Sites certification. This program from Google offers developers the opportunity to demonstrate their proficiency in mobile website creation.
The certification covers everything from the basics of why mobile sites matter to how to improve mobile site speed, effective mobile UX design and more advanced topics like progressive web apps.
According to Google passing the course shows that you have "a demonstrated ability to build and optimize high-quality sites, and allows you to promote yourself as a Google accredited mobile site developer."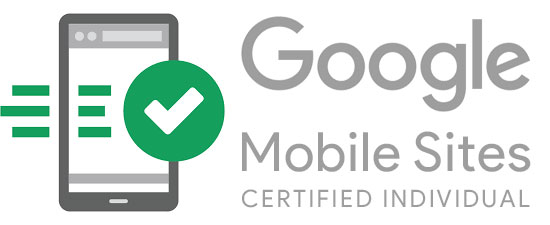 Need more information? Phone us now -