A new website for Five Star Medical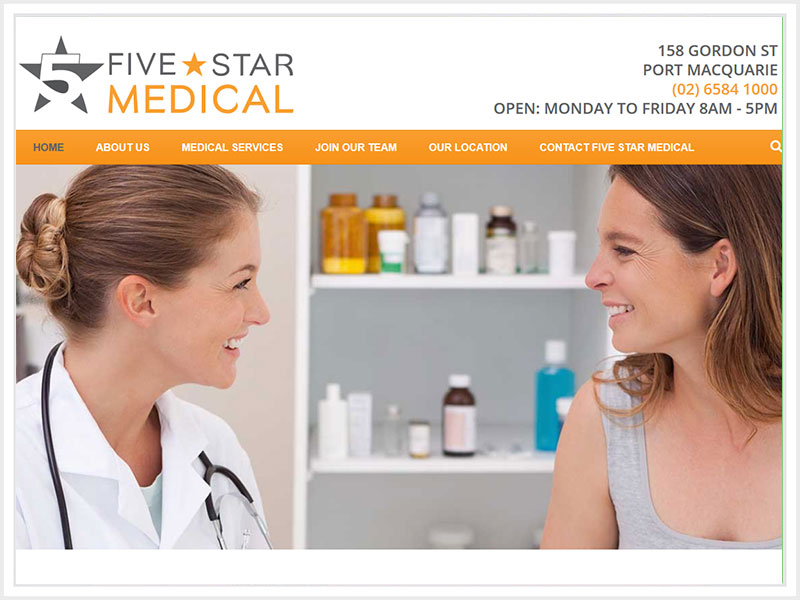 We have recently gone live with a great new website designed for Five Star Medical in Port Macquarie. Based around their corporate colour scheme, the website is fully responsive and mobile friendly. It was built with WordPress as it's content management system which will enable them to add content, such as a blog, easily and simply.
People often make the mistake of classifying WordPress as just a blogging platform. Although that used to be true in the past, WordPress has evolved through out the years into a versatile content management system (CMS). The best part about WordPress is that it's easy to use and flexible enough for just about anything. That's the main reason why WordPress has grown so much in popularity. According to a recent survey, WordPress powers 22.5% of all websites on the internet. Due to it's robust features, many of the worlds top brands use WordPress to power their websites including : Time Magazine, Google, Facebook, Sony, Disney, LinkedIn, The New York Times, CNN, eBay, and more!
So make sure you check out Five Star Medical's new website.