WARNING: Domain registration scam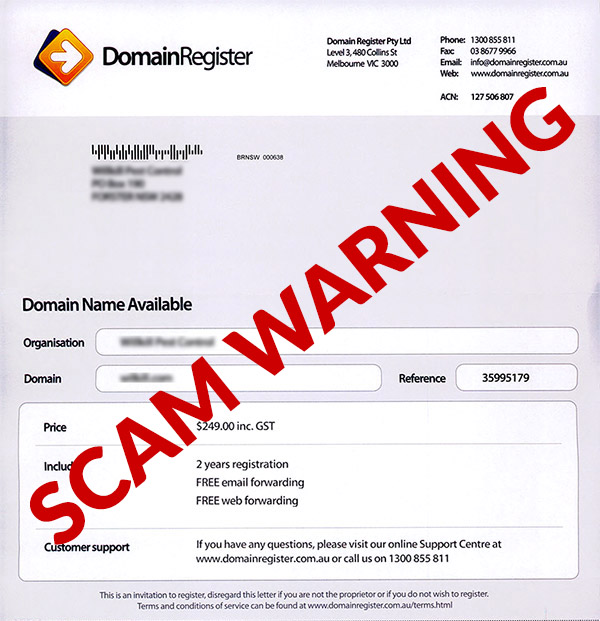 If you get an official looking invoice from a company called Domain Register with an address in Collins St, Melbourne read it very carefully. I've had several clients who have received them and even had a couple who paid them.
This invoice is generally for a domain which is similar to your existing one, for example if you own domain.com.au, they've sent you an invoice for domain.net.au. They are also fishing for businesses who's domains are due to expire and invoicing at a super inflated price. It's not illegal but when they are charging $249- dollars for a domain renewal when we charge $20- it should be.
They hide the following in the fineprint:

The text is "This is an invitation to register, disregard this letter if you are not the proprietor or if you do not wish to register.", which is in very small grey text on a grey background.
Their official looking business address is a virtual rented office space incidentally. You have been warned.