An SEO "Boost" and a brand new website for Boost Driving School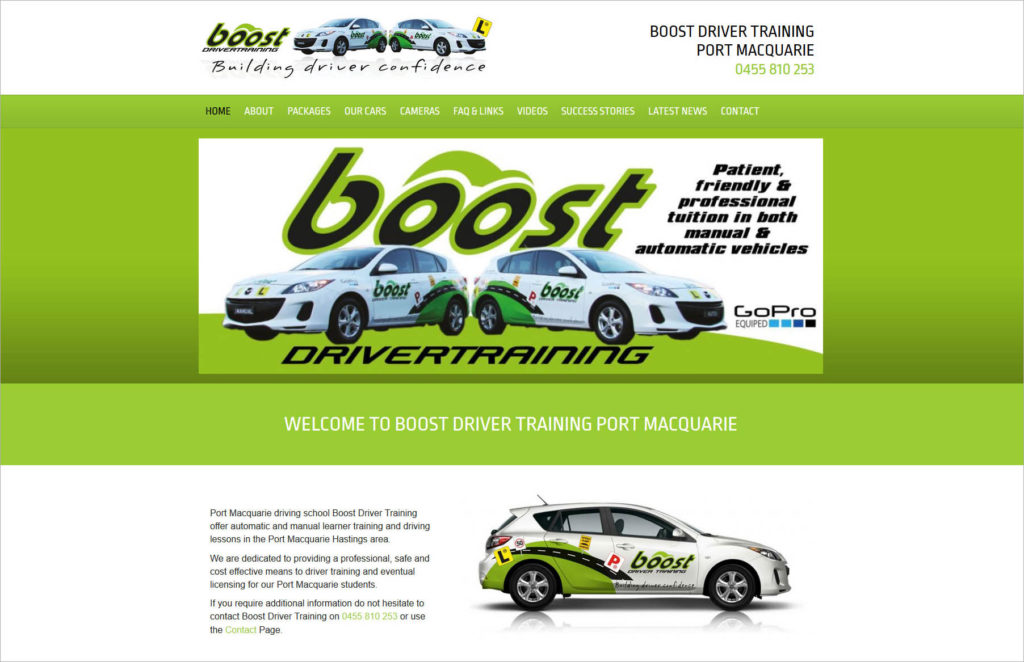 We have been working with Boost Driving School for a couple of years now on their Google search ranking and the results have been outstanding. As I write this they are the number 1 search result for "driving school Port Macquarie" above the likes of NRMA and Yellow Pages.
Although their current website was perfectly functional it lacked the style and back end to take it to the next level so we have built a new website with now gives even more options to continue to improve its SEO.
Best of all it looks great, performs well on Google and the client loves it!
Visit the website www.boostdrivertraining.com.au