Jumping for joy over their new website……..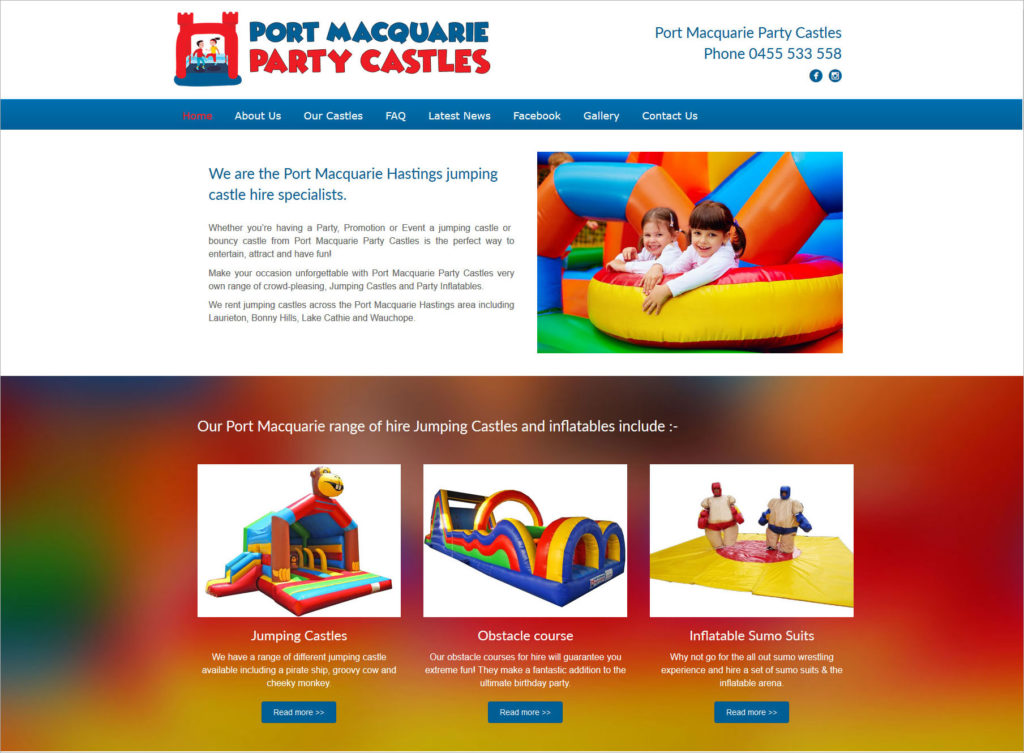 It can be hard for a new business to get established but when the team at Port Macquarie Party Castles talked to us before launching the business we were able to help . First up we designed a new logo for the business that would stand out when placed on the side of their new yellow van.
Next we designed a fully mobile friendly website. The website is SEO optimised throughout. In fact so much so that after just a short time it is already the number 1 search result on Google for "Port Macquarie jumping castles". We then offered advise on their social media strategy which is also paying dividends.