Another new website for another repeat client.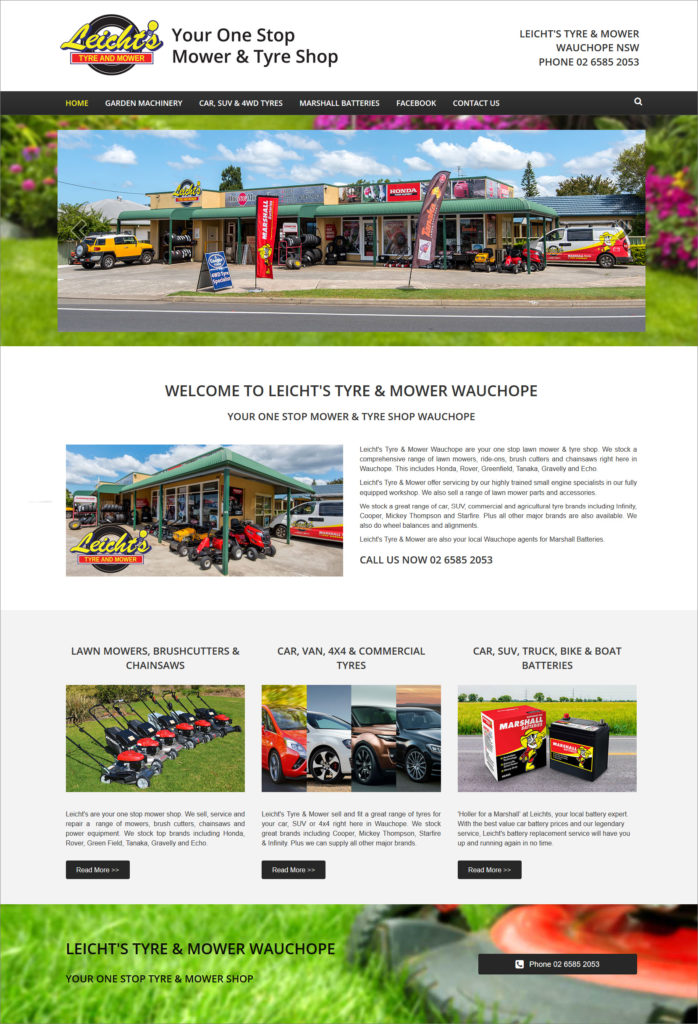 We had already created a website for Leichts Tyres three stores in Port Macquarie, Kempsey & Tamworth so when they opened their new store in Wauchope we were the first people they called. The new store sells a great range of mowers and garden machinery as well as tyres so we created a new website that resembled the other site but with a bit more of a garden feel about it.
It is of course a responsive mobile friendly website. Designed in WordPress it also creates the option to easily add extra pages or even a blog later if required.
We are currently working on a social media campaign as well so if you are in the Wauchope area keep an eye out on Facebook for some of their latest news and videos.
You can visit the website here www.leichtstyreandmower.com