Another happy repeat client has a new responsive website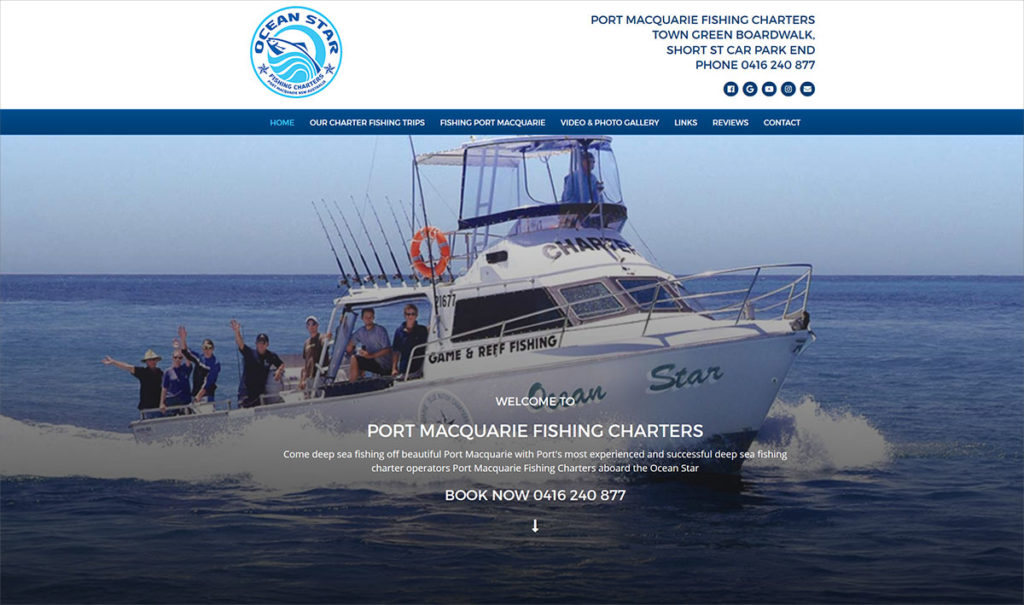 We love our repeat clients! John from Port Macquarie Fishing Charters has been a client for many years. We created his original website, designed a new logo, set up a youtube channel and also helped him with brochure design.
Well the time had finally come to create a brand new website. The new one is a fully responsive, mobile friendly design built with WordPress as its CMS which means it will be almost future proof!
You can visit the website here www.portmacquariefishingcharters.com.au
Thanks for the great Google review too John.
I've been lucky enough to have Jeremy design both my webpages. First webpage was so good I didn't change it for 8 years!
My new webpage is excellent, super happy with his expertise in designing. A very thought out process that covers my business 100%. Highly recommend, John