A rescue mission and a new website for Port Macquarie Community Preschool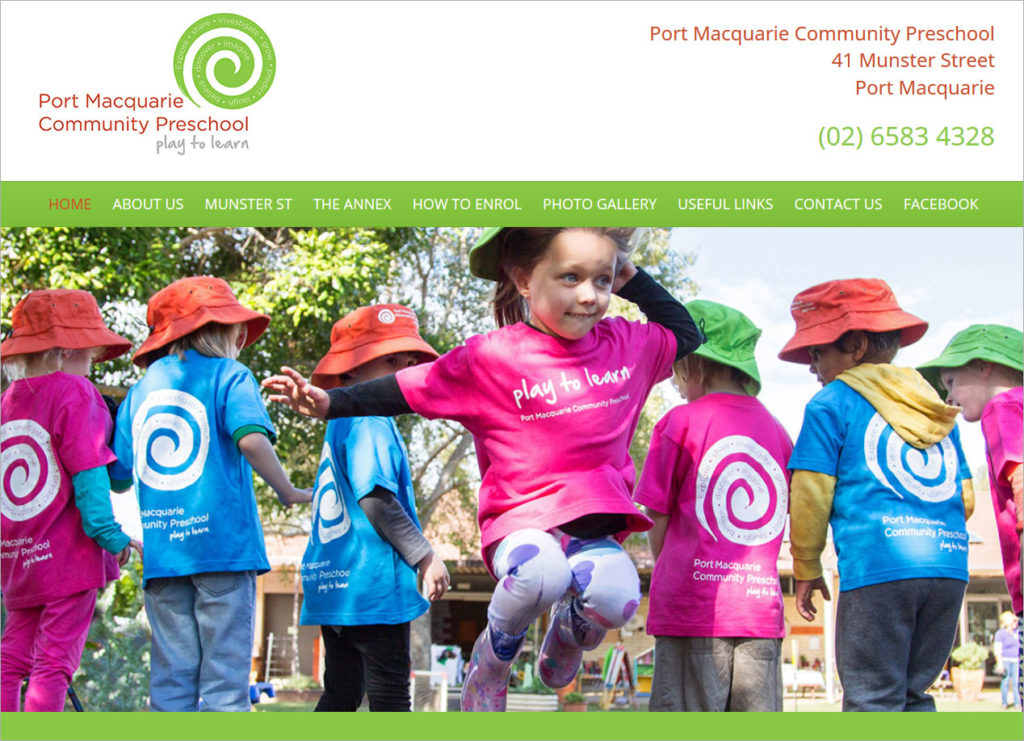 Port Macquarie Community Preschool had some serious issues with their old website. It had been badly designed and was very difficult for them to update. Their previous web developer was unresponsive and difficult to deal with so when their old website also became a security risk they contacted us to come to the rescue.
Their new website is a fully responsive, mobile friendly design with its own content management system based on WordPress. This means that it is easy to use and update plus it future proofs them if they decide to add more pages or new features such as a blog.
To visit the website Click Here >>
"Jeremy re-designed our website in 2017 and he was fantastic! Our previous website was not functional and didn't show case our preschool the way we had hoped. Jeremy really listened to what it was that we wanted, he was so easy to deal with and nothing was a hassle. He took our old website and delivered an outstanding new website that we all loved in a few days. I would highly recommend Jeremy as the web developer for your childcare or preschool website. Jeremy is someone that you can trust, he offers an outstanding service, value for money and exceptional results. "
Cara Greenwell, Port Macquarie Community Pre-School