A new logo and a new responsive website for Portside Pre-School and Long Day Care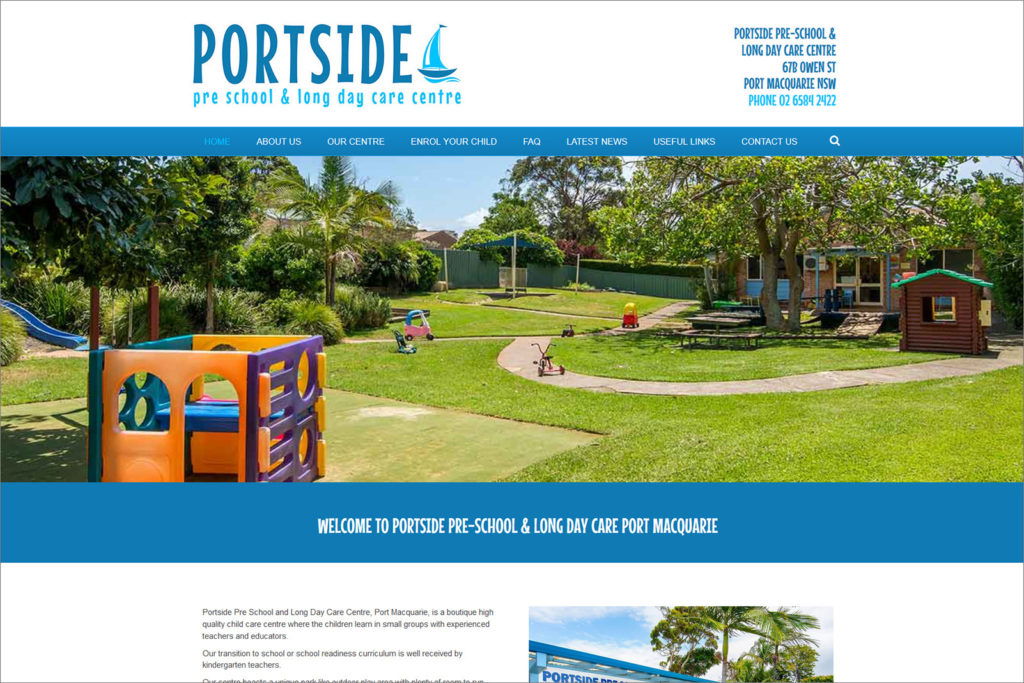 We have just gone live with a new logo and a new mobile friendly website for Portside Pre-School in Port Macquarie. The team at Portside already had a website but it just wasn't working.
The old website did little to show what the centre offered, particularly its expansive outdoor play areas. They also had to get their old web designer to do any updates for them as it was built in HTML. Worst of all it did not show up in any of Googles search results.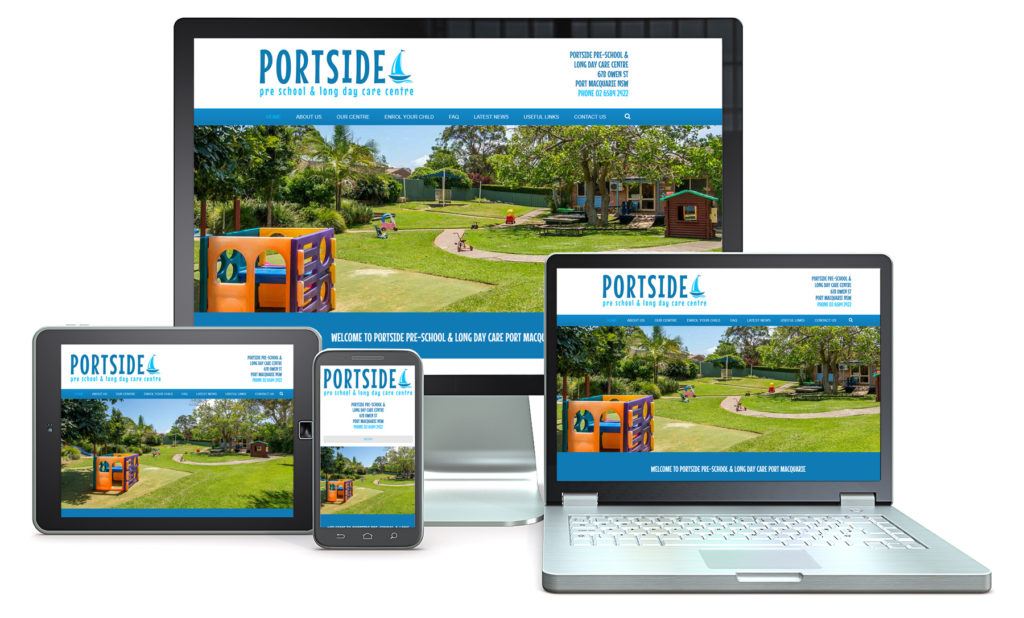 We started by designing a new logo and built a mobile friendly, fully responsive website based on that. They did not have any particularly good photos of the centre so we also did some professional photography too.
Designed in WordPress but with a custom content management system the website features a photo gallery, a useful links page and also a latest news / blog page as well. The team at Portside have been fully trained by us to edit the site and keep it updated as required.
Most importantly the client loves it :- "The website is fantastic!!!"
You can visit the website here >>