Sometimes even IT experts need creative help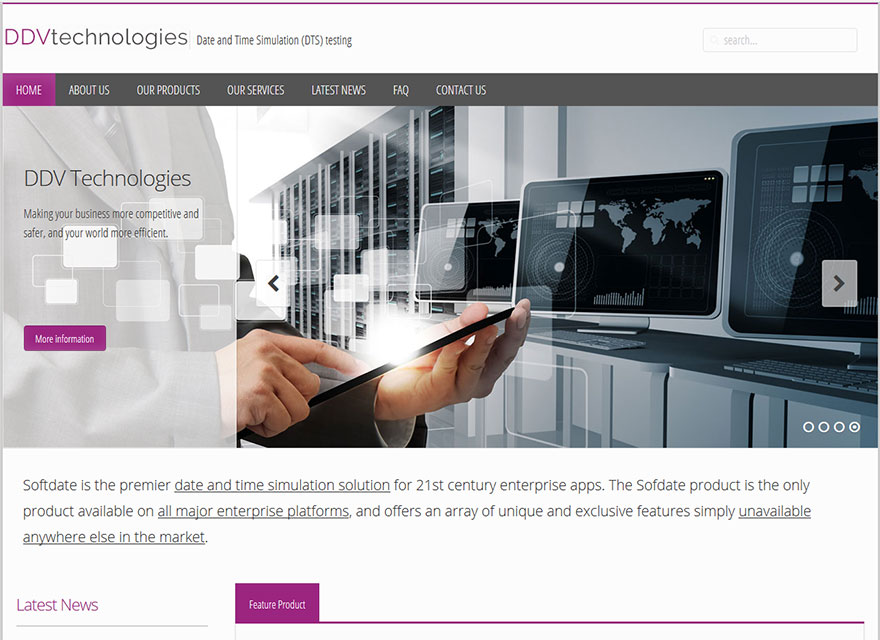 This is the second website we have created for the team at DDV Technologies.
DDV Technologies create Date & Time simulation software which is used on IBM, Linux and Windows mainframe computers to test applications at any simulated date while leaving other work on the same systems totally unaffected. It used by major clients across the world including banks, car manufacturers and government departments. Their biggest competitor is IBM so no pressure in creating a website to compete with them then!
This fully responsive website was designed with Joomla as it's a CMS environment the team were already familiar with. It just goes to show that even computer software experts recognise the need for a more creative input when it comes to their corporate image. We also designed their new logo too.