A new website for Hokubee Australia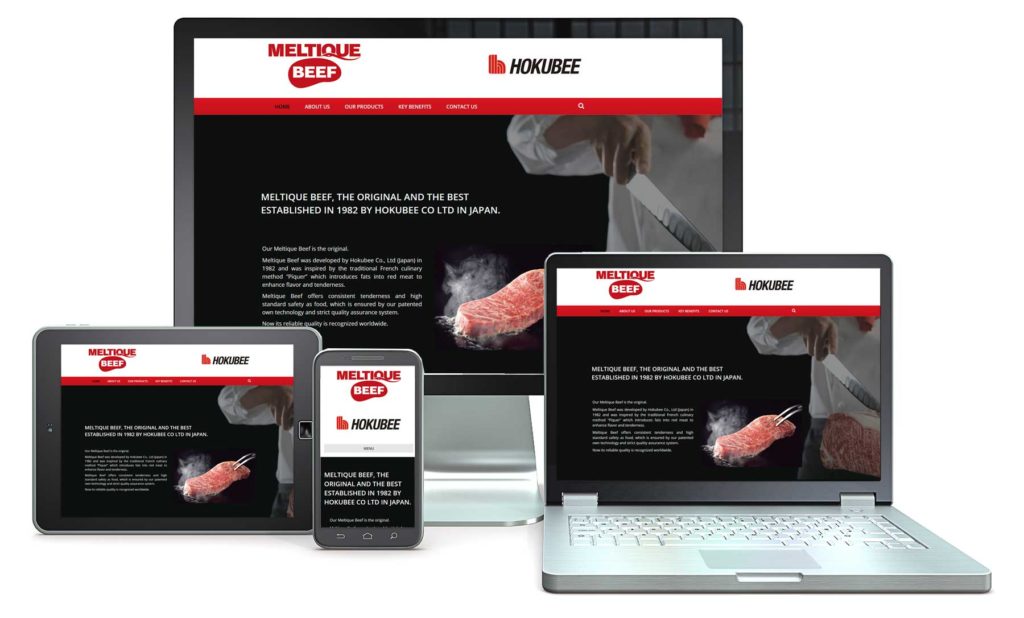 We have just gone live with this great new mobile friendly website for Hokubee Australia. Hokubee are producers of the famous Meltique Beef which is exported all over the world. The website layout was designed to suit their corporate style guide and their other marketing material. I'm proud to say that their head office in Japan loved it.
Please check out the website here www.meltiquebeef.com.au and if you get the chance to try them their steaks are great too!